Yearbooks for everyone
est. 2002
A yearbook for every budget. Incredible value.
Create yearbooks the quick, fun and easy way.
Create your yearbook online with ease.
Start pages from scratch or pre-made designs.
Mix 'n' match profiles, collages, awards and articles.
All pages are completely customisable.
Completely.
Completely. Customisable.
Completely. Customisable :)
Change anything.
Change anything. Really.
The only limit is your imagination.
Created a cool design? Duplicate it.
You can still tweak every page.
Everyone in your group can upload pics and write their words.
Like a mini-Facebook, but you can turn this feature off.
Pages auto-magically fill with everyone's content.
Help is just a click away.
Or phone us for a chat.
Try it for yourself.
Get started with no obligation.
Start with templates. Then customise like crazy!
Choose from dozens of layouts and themes or create your own.
Mix profiles, collages, awards and articles on the same page. No limits to how many people per page.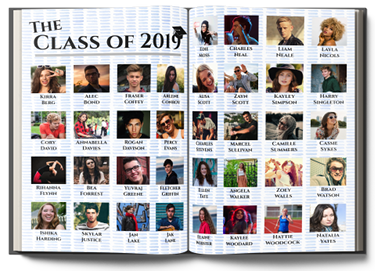 Customisation
Every page is completely customisable by you. Fully supported by our team via chat.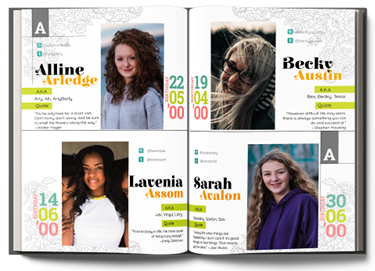 Profiles
Group students by classes and start with a pic of the class and a blurb by their teacher.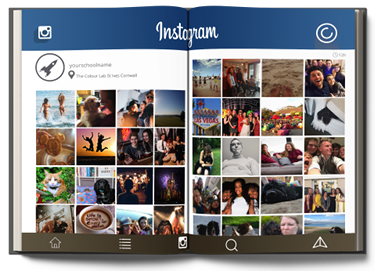 Collages
Drag and drop pics to create the perfect layout for your pages. Transparent PNGs supported too.
Save time with ready-made themes
Apply a ready-made theme to give your whole book its own cohesive style.
We're great, but don't take our word for it. Take theirs.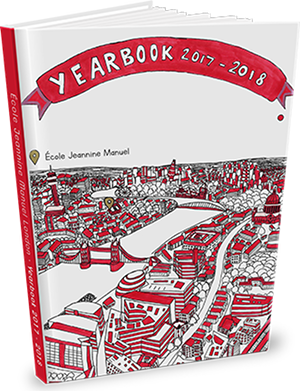 We received our yearbooks, they have been a real hit so far! As last year, we were really impressed with your platform and wanted to say a big thank you to you and all your team for always being available to help us out! We are hoping to continue using AllYearbooks next year.

Sophie

École Jeannine Manuel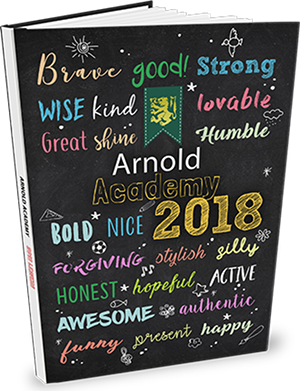 I would like to thank all of the AllYearbooks team for our wonderful yearbook, it's of an outstanding quality which will last our pupils for years. All my colleagues and the pupils loved it. We will be in contact next year.

Jo West

Arnold Academy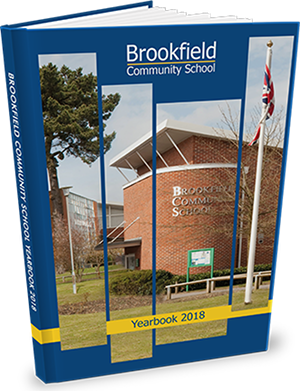 I found AllYearbooks to be fantastic. So many design options to choose from to create a bespoke, creative book. There was always someone to help and support me at every step of the way and fix any mistakes I made! I am really impressed with the quality of the yearbook, they look creative and vibrant. Thank you soooo much for everything!

Liz

Brookfield Community School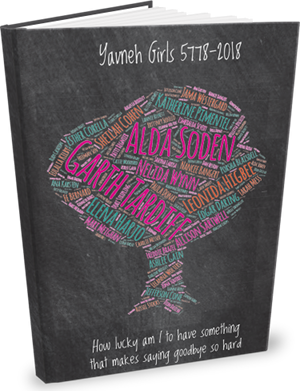 If we ever needed help you were always there through the chat or over the phone, helping us complete pages. I'd for sure tell everyone who is making a year book to use you. The experience was easy and really enjoyable knowing I was working with your awesome team, you were always so happy to help.

Student Editor

Yavneh
Fabulous ideas for your yearbooks.
The best way to make your Yearbooks.
Work together with ease

Our purpose-built online system has been updated based on your feedback to give you all the tools you need to build a fantastic yearbook - TOGETHER!

Drag & drop

You're not limited to rigid templates - simply drag, drop, rotate and resize images and text around your pages to create the perfect yearbook.

Fully customisable

Choose from 100s of fonts, use your school colours and logo, make every page look different. Make changes right up until printing.

No obligation

Get started immediately with no obligation to pay or continue. Pay only if you choose to use us.

Dedicated support

Need inspiration or help bringing ideas to life? Speak with our small and friendly team by chat, phone or email.

Great value

With hardbacks starting from just £17.36, and a £10.99 paperback option, there's something to suit every budget.

Super fast yearbooks

Your books will be printed and delivered in just 2 weeks (3 weeks for premium books), and using our online system makes creating your books quicker.

Your data is safe

Your interactions with the system are fully encrypted and we store your data as securely as possible.